Is done when we Rapid test and find there is a positive response. The Labs will give us an amount of methamphetamine residue per 100cm/2 from the samples collected from your house. The samples are collected in accordance with NIOSH 9111 standards. This allows for the sample to be taken in a 10cm x 10cm square. If your sample is from a larger area, this will elevate the contamination count as NIOSH 9111 is strictly measured to be calibrated as a result of sampling the 100cm/2. Be aware, there are some that sample a larger area to get the higher reading.
 The Australian guidelines currently allow for .5 micrograms to be a safe level of contamination. The Lab results will indicate the level of contamination and this is where we create a Remedial Action Plan. (RAP). The RAP is tailored to the individual house/unit and the level of remediation will depend on the level of contamination.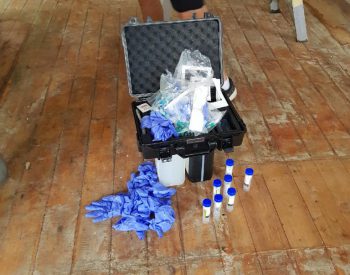 Meth Testing Brisbane
A quality meth screening of your home is one of the fastest and most affordable ways to determine if your home is contaminated.