No Time To Meth Around With Property
There are many properties all over Australia where you can actively find meth either being produced or where it was produced a while ago. The problem is that when you pre purchase a property you never really know what to expect and what challenges can arise. That's why you need to perform meth testing and ensure that the home in question doesn't have any type of meth residue in it.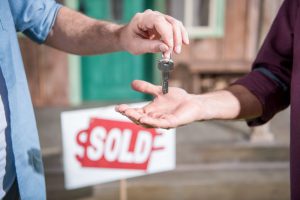 Which are the main contamination sources?
These contamination sources can arise from a variety of different places. For example, that property could be a meth lab, or it could be a meth smoke house. Regardless, there will be some meth residue in there and you have to address that as much as possible.
A proper home meth testing can be extremely important since you can stay away from any home pre purchase that you can regret afterwards. That's why you want to want to tackle the process the best way you can and as quickly as possible.  Additionally, there are other contamination sources like cannabis grow houses, where cannabis is grown for sale, something that has become increasingly common.
What can we do?
You can't just sit around and think about any possible issues or whether the property in question has any signs of meth on it. You just take the right actions and tackle the process the best way that you can. With help from proper meth testing you will finally be able to ensure that you go into a safe property and you can live there without worries. There are hundreds of properties in Australia that were used for meth sale, storage or preparation. Needles to say, some of them are still not known, so that's why you want to be on the safe side and focus on meth testing.
Is methamphetamine testing a great idea?
Yes, the crucial thing here is that you will know whether methamphetamine was used on the property or stored there at any time. You also want to see if the property itself is safe to live on or if you may want to look for another one. If you already live on the property, you at least want to see if there's any meth exposure that you need to tackle as fast as possible. Knowing all these things makes a huge difference, and it shows the tremendous value and benefits for you when you want to buy a new home.
As you can see, meth testing is crucial and you do need to take it very seriously. The last thing you want is to buy a property that has any type of meth issues. Not only is it a danger for your health, but selling it in the long run can be incredibly hard too. That means you will be locking your funds in a property that's hard to sell to begin with. Which is why it's crucial to perform meth testing for any property before you pre purchase, just to stay safe!