Meth Testing, Mandatory in Queensland?
As a property owner that has tenants, it's very important to do some meth testing from time to time. That's especially true when you want to find new tenants and it will help you quite a lot. Meth testing is crucial because it helps you maintain anonymity, while making sure that the entire process is handled appropriately and at the highest possible level. Our commitment is to quality and professionalism, and we can assist with the mandatory testing in QLD in no time.
Is it mandatory to do meth testing in Queensland?
Meth testing is optional in Queensland, however if the substance is detected within the house, I can not be ignored. Australia has the highest number of meth users per capita in the entire English speaking world. These are drugs that can end up leading to headaches and other problems even months after someone smoked on your premises. That's why you should do the testing in your QLD home to ensure everything is okay and that there are no problems.
As a rental property owner, you always want to be 100% sure that there are no signs of meth on your property. This is an advantage, because many tenants are looking for stuff like this. Plus, you also want to be sure that there are no issues with the property and you can find any tenants with ease.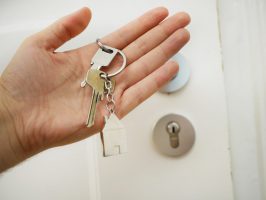 What side effects can appear from meth residue?
Even if there's just some meth residue, the truth is that meth contamination can be very bad for your health. It can lead to many complications like breathing issues, respiratory irritations, skin/eye irritation, dizziness, nausea, headaches and many others. Which is why meth testing is very important, because you can identify any meth problems on the property and then you can start figuring out a solution. Since meth testing in QLD is mandatory, you do want to ensure everything is ok, and doing that can indeed make a huge difference.
The great advantage about meth testing is that it can be suitable for pretty much everyone. It's great for home buyers, but also landlords and renters. Real estate agents, property managers and general homeowners do want to check out meth testing services, because they are very efficient and you are getting a really good value and high quality and most importantly accurate results every time.